Learn More About the Team
Hossein Farmani 
Founder & President
​
Hossein Farmani is a creative director, gallerist, exhibition curator, philanthropist and founder and president of the Lucie Awards in New York, International Design Awards, International Photography Awards, Paris Photo Prize, London Creative Awards, Focus on AIDS and Farmani Gallery. 
​
Hossein's passion for photography has taken him to all corners of the world and he has organized and curated over 200 photographic exhibitions. For the last 20 years he has been lecturing at universities and colleges, sharing his appreciation of photography with the next generation, as well as being a jury at many festivals and awards like Photo Lucida, Photofest, Arles Photo Festival, Yangong Photo Festival and many more.
​
Hossein also co-founded the Palm Springs Photo Festival, Snap Orlando, Month of Photography Los Angeles, and the Istanbul Photo Festival. In 2014, Hossein spoke at TEDx ChiangMai and again in 2016 at TEDx Bologna, sharing his passion for photography and design. 
​
More recently, Hossein has curated the Global Climate Change Exhibition for the United Nation at the COP21 in Paris, 2015. As a philanthropist and environmental activist; Hossein has lectured in Universities in over 25 cities globally, using his passion for photography & design to highlight important social issues. 
​
Hossein Farmani's personal collection of contemporary and vintage photography is one of the most important private collections in the United States. 
​
He is the founder of Farmani Group.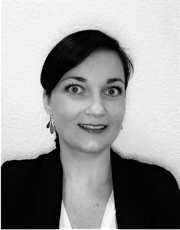 Astrid Hebert
Vice President - Farmani Group
​
Graduate from La Rochelle University, France with a Master Degree of Marketing of Services; Astrid spend her last 12 years working in Asia as Director of Sales & Marketing in Hospitality industry. 
​
She joined Farmani Group as Vice-President in December 2017 to support the company growth and open the European office in Budapest.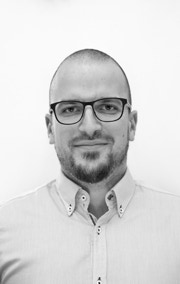 Balazs Vekony
Marketing Manager - Farmani Group
​
Balazs is a photographer, designer, musician and passionate marketer with international background who joined Farmani Group in 2018. He is  responsible for marketing related tasks of all projects.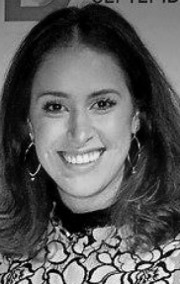 Camila Linhares
Account Manager - Farmani Group
​
Camila graduated in Communications Studies at PUC-MG and specialized in Marketing Management at Fundação Dom Cabral, both in Brazil. In August of 2017, she moved to Hungary to start her Ph.D studies in Business Administration.
​
She joined Farmani Group in July of 2018 as an Account Manager to look after the Design Awards and provide all necessary assistance to ensure the entries are highly successful.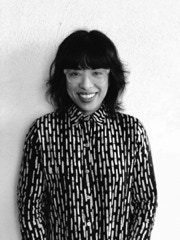 Cat Jimenez
Executive Director - Lucie Foundation
​
Ms. Jimenez studied photography at Art Center College of Design, in Pasadena, California.
Ms. Jimenez is currently the Executive Director of the Lucie Foundation, a position she has held since 2005. In 2009 Ms. Jimenez and Lucie Foundation founder Hossein Farmani co-founded the Month of Photography Los Angeles (MOPLA), an annual month-long celebration of the still image on the left coast.
David Teravagimov
Program Director - Architecture MasterPrize
​
David overviews marketing related activities of the Farmani Group, including all projects, and new business development. He has a MA in Social Sciences (with Honours) from the University of Glasgow, and spent a year at the University of Miami Business School. 
​
David gained marketing experience working in a media agency in New York City, and in 2014 he joined the Farmani Group as Head of Marketing. Under his supervision the company grew threefold. Since July 2018, David has taken the  Program Director role for the Architecture MasterPrize.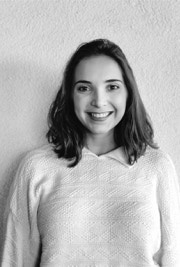 Ellen Hemming
Program Executive - LIT Awards
​
Ellen Hemming graduated from the University of California, Los Angeles (UCLA) with a B.A. in Communications Studies and a minor in Art History. She has been a working for the Farmani Group for three years now since early 2015 and is a Programs Coordinator for the Lucie Foundation. Ellen developed and manages the Lucie Editions, a Farmani Group Fine Art Photography Collection, she manages Fotofund, and supports exhibition development at the House of Lucie by working with the Lucie Honorees from 2003 to 2017. Ellen also supports all Lucie Foundation programming such as Month of Photography Los Angeles, The Lucie Awards, and more. Most recently, Ellen has developed the Farmani Group's LIT Design Awards, an international lighting design competition.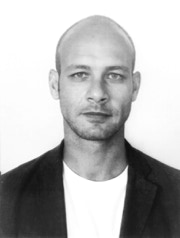 François Langella
Exhibitions Director and Book Publishing - Farmani Group
​
François has been in charge of exhibitions and book production for the Farmani Group since mid 2017. He is also responsible for exhibitions design, printing and installation at Bangkok's House of Lucie Center for Photography.
​
He moved to Bangkok over ten years ago and has since been pursuing his interests in arts. He graduated from Chulalongkorn University with a M.A. in Linguistics and has been actively involved in the local art scene.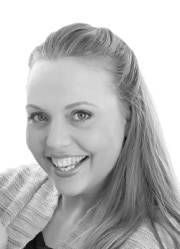 Hannah Lillethun
Communication Manager - Farmani Group
​
Hannah Lillethun comes from a multi-cultural background, living in Asia for over 30 years, working with several international non-profit and charity organizations. She has extensive experience in community development, project management, public relations, and fund-raising.
​
Hannah joined Farmani Group in 2014, coming on board as Program Director for the IPA (International Photography Awards), managing several of Farmani Group's Awards programs, and coordinating exhibitions and events. She has recently taken on the role of Communications Manager for the Group.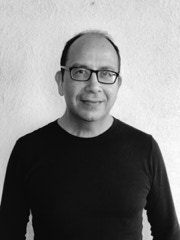 Juan Armendariz
Graphic Designer - Lucie Foundation
​
Juan Armendaris has been doing graphic design for over 20 years. His studies focused on Art and Graphic Design at West Los Angeles College and Los Angeles College.
​
Juan's current work for the Farmani Group includes: print design and graphic support for competition programs in the form of annual programs, presentation pieces, signage and exhibition pieces, social media graphics, and general graphic support.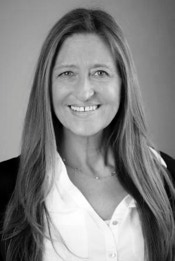 Lauren Wendle
President - Lucie Foundation
​
Lauren Wendle is currently the President of the Lucie Foundation and an independent business consultant.  From 2010 until January of 2018 Lauren worked for Emerald Expositions leading the Photography Group as Vice President and Group Publisher of the largest collection of magazines, websites, and trade shows geared toward professional photography in North America.  As Vice President Ms. Wendle coordinated editorial, sales and promotional activities for all magazines including Photo District News and Rangefinder magazine and oversaw all aspects of the two largest annual photography shows in North America: PhotoPlus Expo, and the Wedding & Portrait Photographers International (WPPI).
​
Prior to joining Photo District News in 2010, Ms. Wendle served as Director at Advertising Photographers of America (APA), the national association for professional and advertising photographers, and as Director of Photography at the Image Bank, the largest and most respected photo archives library of its time. 
​
Currently she also acts as the President of the W. Eugene Smith Memorial Fund, serves on the Eddie Adams Workshop Board and is a board member and volunteer running an art program for undocumented immigrant children at the Abbott House with her daughters, Lily and Katie.  Lauren Wendle is a native and current resident of Tarrytown New York.
Pamela Patalinghug
Accounting - Farmani Group
​
Pamela F. Patalinghug is a graduate of Bachelor of Science in Commerce Major in Accounting at the University of San Carlos, Cebu City, Philippines. Pamela joined the Farmani Group in October 1995 and has been the Bookkeeper/Accountant for over 20 years. She currently works as such under the International Awards Inc. and the Lucie Awards. She performs weekly, monthly, quarterly and annual accounting activities as well as manages all online payment orders and inquiries across the Farmani Group.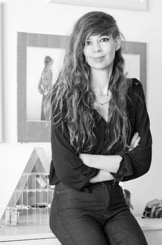 Reka Koti
Social Media Officer - Farmani Group
​
Graduated from ASERI University in Milan with a Master Degree of International Relations and Diplomacy, Reka is an established photographer, editor and budding graphic designer with a background in communication and marketing. Joining the Budapest team in 2018 Reka is working on the social media platforms of Farmani Group.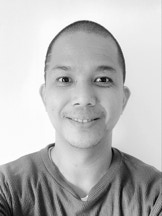 Ruston Banal
Customer Support - Farmani Group
​
Ruston Banal is multimedia artist and visual ethnographer based in his hometown called Betis in the Philippines. He took both his undergraduate and masters degree at the University of the Philippines College of Fine Arts where he majored in Art History. He has been teaching art history and visual communication courses for the last 10 years in local universities. Ruston also works as a contributing writer and photographer of Philippines' leading online news organizations since 2013.
​
Since 2014, Ruston has been involved in International Photography Awards and Lucie Technical Awards as a visual effects artist. He was the collaborator of IPA's founder and President, Hossein Farmani in setting up the IPA Philippines competition-now considered as the largest regional photography awards in South East Asia. Ruston currently manages the IPA Philippines Gallery Center for Photography in Pampanga put up by its president, Hossein Farmani and handles the support team of IPA.
Teal Thomsen
Project Executive - Lucie Foundation
​
Teal Thomsen graduated from Chapman University with a B.A. in Studio Art and Dance. She has been working with the Farmani Group since 2014 and is currently a Programs Coordinator with the Lucie Foundation in Los Angeles, California. She directs the Lucie Foundation Scholarship Program, provides support for Month of Photography Los Angeles and The Lucie Awards, and has recently spearheaded GrantPad, a new project of the Farmani Group.